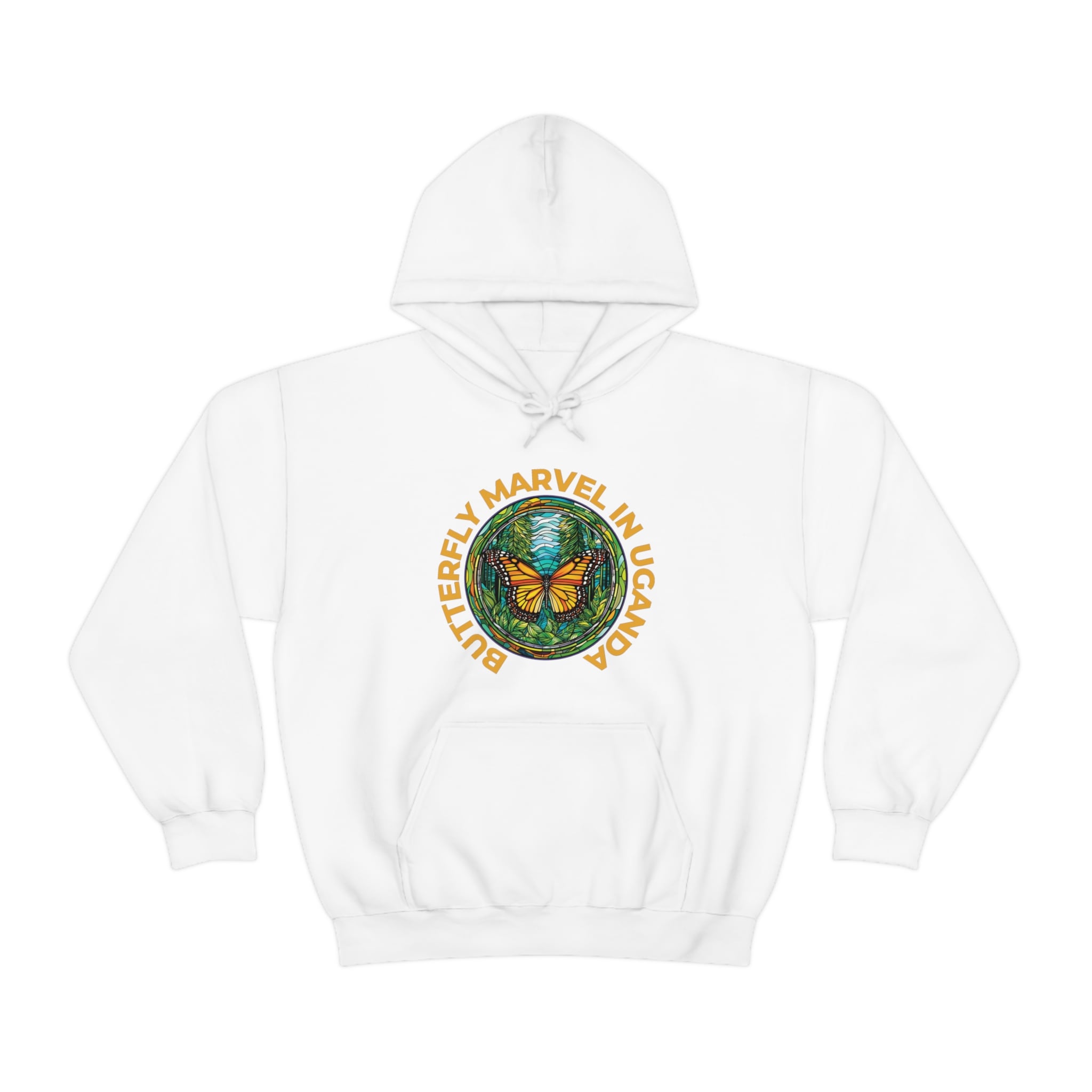 Uganda Butterfly Marvel Hoodie
About this item
Classic Fit: Designed for ultimate comfort without compromising style.
True-to-size Fit: Ensures a perfect fit every time.
Medium-heavy Fabric: Keeps you cozy during cooler weather conditions.
Cotton and Polyester Blend (fiber content may vary): Offers durability while providing breathability.
Description
Introducing our Uganda Butterfly Marvel Hoodie, where fashion meets nature! This classic-fit, medium-heavy fabric garment allows you to embrace your love for butterflies and commemorate your enchanting experiences amidst the breathtaking landscapes of beautiful Uganda.
Meticulously crafted using a blend of cotton and polyester materials (fiber content may vary depending on color), this versatile wardrobe staple ensures optimal comfort while exuding style at every turn. Our hoodies are designed to run true to size, providing you with an ideal fit that flatters any body shape or size.
Features:
Classic fit for timeless appeal
Runs true to size for effortless styling
Medium-heavy fabric offers warmth and durability
About this item:
Show off your love for butterflies while reminiscing about your unforgettable encounters with these delicate creatures amidst Uganda's natural beauty
Perfect as souvenirs or gifts for friends and family who share your passion for travel and nature
Versatile design allows for easy pairing with jeans, shorts, or leggings for a casual yet whimsical look
Unique souvenir capturing the enchanting world of butterflies in Uganda
Premium-quality fabric ensures long-lasting durability and comfort
Classic fit suitable for all body types
100% Quality Guarantee We take pride in delivering exceptional products that meet the highest standards. If you're not completely satisfied with your Uganda Butterfly Marvel Hoodie, simply contact our customer support within 30 days of purchase to arrange a hassle-free return or exchange.
Don't miss out on this one-of-a-kind opportunity to bring home a piece of Uganda's butterfly marvel! Order your Uganda Butterfly Marvel Hoodie today and experience the joy of owning a unique souvenir that will forever remind you of the delicate beauty found amidst this captivating country.
Additional information
| | |
| --- | --- |
| Size | S, L, XL, 2XL, 3XL |
| Color | Black, Red, Light blue, White, Maroon, Navy blue, Purple, Red |
About this item Classic Fit: Designed for ultimate comfort without compromising style. True-to-size Fit: Ensures a perfect fit every time.…